Figure 5 shows the system behavior during a period of time of one hour (from 7 pm to 8 pm of June 2nd, 1998) of the third leg of the tour (approximately from Vicenza to Ferrara). From top to bottom it shows: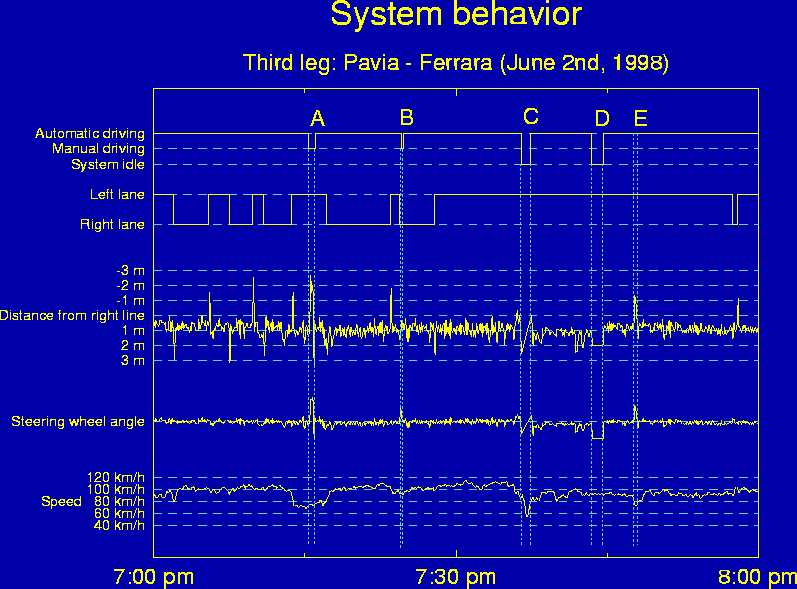 Figure 5: System behavior during one hour of automatic driving
the selected functionality: in this hour the system worked always in automatic mode except in 4 situations indicated with A, B, C, and D, in which:

A) ARGO passed two tunnels (near Vicenza);
B) the system at the end of an overtaking maneuver did not recognize the lane markings due to an occlusion;
C) and D) there were no lane markings.

In the first two cases the system switched back to manual driving automatically, warning the driver; while in the other two cases the system was switched off manually. It is important to note that in correspondence with these 4 situations the other data are incorrect. The images dumped on disk in these 4 situations are shown in figure 6.
the vehicle position on the lane: ARGO made a number of lane changes, moving from the rightmost lane to the central lane and viceversa (ARGO was running on a 3 lanes highway).
the distance of the right tyre from the right lane marking (in centimeters). It is possible to note that during lane changes the distance changes abruptly; when the vehicle position is again central with respect to the new lane, the systems locks on the new lane and the distance returns to the nominal value. The selected value of the distance is 80 cm.
the steering wheel angle automatically chosen by the system. It is possible to note that this angle is proportional to the distance shown by the previous graph, with the only exception of the peaks due to lane changes.
finally, the speed of the vehicle. It is possible to note the low speed in the situations identified with C and E, due to road works and to the driving on a junction (between A4 and A13, in which it is visible also an evident movement of the steering wheel) respectively.


Figure 6: Images dumped in the anomalous situations A, B, C, and D (on the left hand side a strong light reflection is visible)  

---