---
Link to Us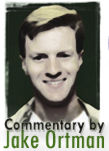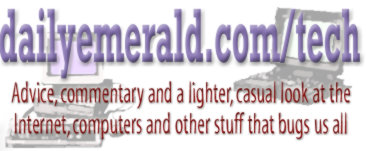 Now if I only had an extra $20,000...

There are times when I really wish I had and extra $20,000 lying around. I'm sure we all wish that we had a good chunk of money lying around like that. And I found some things on the web recently that, if I had a big wad of cash, I would buy in a heartbeat.

Comments? Ideas? Rants? Suggestions?

Are there things you think I should talk about? Want to tell me I'm full of it? Here's your chance! Send a message to me via email (or use our feedback form and send a message to the web editor). I'll reply to as many emails as I can. I encourage reader feedback, and may include your comments in future columns (unless you want me to supress your name).

You can also openly discuss and debate these columns or any other topic on our Discussion Forums.

----------------------

Recent Columns

----------------------

The first cool toy that I saw was the Pioneer PDP-502MX, a four-inch thick, 50-inch diagonal, flat panel monitor, that costs a whopping $20,000 (actually, $19,995 list price). It uses plasma gas instead of the liquid-crystal (LCD) technology traditionally found in flat-panel displays. The advantage of using the new plasma technology is that the screen is brighter, the power consumption is low (versus desktop LCDs of the size), and images are sharper and have much better color quality. It also uses a wide-screen aspect ratio (4:3) so that when you hook up a new, cool DVD drive to your computer, your movies will be huge and completely viewable in all their wide-screen glory (also note that this thing can hook up to a TV). And they'll look nice from my nice, comfy, floating arms keyboard.

Speaking of DVD (while I'm wishing for things), how about a DVD-RAM drive. The Panasonic LF-D101U DVD-RAM allows you to write up to 5.2 gigabytes of data on a DVD disk (in comparison, regular CDs hold one-tenth that). Granted it's $800 and it's a very new technology, but I could deal with it.

Even though DVD is fairly new, the picture and sound quality give you more than enough reason to toss your VCR in the trash. But there is a reason to keep it: use it to back up your hard drive. A product from Danmere Ltd. allows you to use standard blank video tapes your hard drive. It can store 1.5GB of data on a single three-hour VHS tape. And tapes are cheap (you can even sometimes buy the things at grocery stores). And at $70, it's fairly cheap. Whether it works well or not, I can't attest, but it looks like a good idea.

Now that I've got a use for my VCR, I need to go to the store to get some blank tapes. If I lived in Italy, I'd see about the ARGO Project car. The car is an automatic driving car. Given special kinds of roads, this project car at the University of Parma in Italy will drive itself. In 1998, it took a 2000km tour (about 1200 miles) on roads throughout Italy, and the person sitting in the car was just there in case something went wrong. He wasn't driving it. The technology and computer system (which has been in research and development since 1989) drove the car to its destination.

So after I took the car to the store, I realized that the store I went to only sold tapes in packs of six. Well, that means I need a new hard drive to fill all those tapes. How about a nice 50 GB hard drive from Seagate? That's about 33 tapes or so, and nearly twice as large as similar offerings. Time to head to the warehouse store and get some more tapes. I'll let the car drive.
---
Jake Ortman is the Online Editor at the Oregon Daily Emerald. This page will be updated with a new column Monday, Wednesday, and Friday. The opinions on this page are the opinions of the author, not necessarily those of the Emerald staff (half the time they don't know what the heck he's talking about anyway). Contact him at jortman@gladstone.uoregon.edu or at the phone numbers listed on our contact page.